Medicare Supplement – MEDIGAP
More information coming soon!
Assistance for low-income Beneficiaries
If you have a low income and limited resources, your state may pay for your Medicare costs, including premiums, deductibles, and coinsurance. Please review detailed guidelines on the government website.
More Information
Up-to date information about Medicare is available at http://www.medicare.gov.
If you have questions about how to enroll in Medicare, call Social Security's toll-free number, 1-800-772-1213, any business day from 7:00 a.m. to 7:00 p.m. The lines are busiest early in the week and early in the month, so it is best to call at other times. People who are deaf or hard of hearing my call a toll-free TTY number, 1-800-325-0778, between 7:00 a.m and 7:00 p.m. on business days.
When you call, have your Social Security number handy.
These calls are all treated confidentially. Some calls may be monitored by a second customer representative to make sure you are receiving accurate information and courteous service.
If you have any questions about what Medicare covers,
call the Medicare carrier that processes Medicare claims in your area. The name and number are listed in Medicare & You.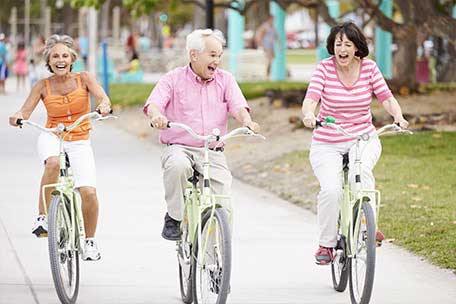 We're here to lend a hand
Talk to us today about medicare.
Contact us today
Open this in UX Builder to add and edit content
Protecting you and your family throughout all the seasons of your life