Medicare Advantage – Part C
Medicare Part C (also known as Medicare Advantage plans) are offered through private insurance companies, not Original Medicare. If you decide Medicare Advantage (MA) plans are a good choice for you, enrollment into Medicare Part A and Part B is required. You must continue to pay your Part B premium in addition to the premium to the premium of the MA plan that you choose.
Private insurance companies that offer MA plans contract with Original Medicare to provide you with all Medicare Part A and Part B benefits. MA plans may also offer benefits to cover services that Original Medicare does not like dental and vision care. Your benefits are not paid for through Original Medicare, the private insurance company that issues the MA plan will pay your claims.
Medicare Part D prescription coverage is also included in most MA plans. Not every plan covers the same prescription medications. It is important to review the plan benefits very carefully every year. 
Are there different types of Medicare Advantage plans?
Yes, there are several and each one is different. Below are some different types of MA plans. Review the plan options in your area to see what is available to you.
How much will Medicare Advantage cost?
Every year, Medicare Advantage plans set the amounts they are going to charge for services, co-pays, deductibles and premiums. MA plans may only change their amounts once per year on January 1st.
Your out-of-pocket costs with a Medicare Advantage plan can depend on several factors:
Does your plan charge a monthly premium? Some plans have $0 premiums.
How much are your co-payments and coinsurance? MA plans may charge a co-payment for services like seeing a doctor. They may charge a coinsurance for certain services as well. The amounts the plan may charge for services and benefits may be different under Original Medicare.
What is the plan's yearly limit on your out-of-pocket costs (max-out-of-pocket)? All MA plans are required to limit how much their members pay out-of-pocket for Medicare covered expenses.
Are you following the plan's rules and using network providers? MA plans typically use contracted providers, facilities and suppliers to provide you with health care services. Using benefits outside of the contracted network can result in higher out-of-pocket charges.
Do you have Medicaid or get extra help from your state? Medicaid is a joint federal and state program that can help you with your medical costs.
When can you sign up for Medicare Advantage?
There are certain times that enrollment into a Medicare Advantage plan is open to you. Each of these times have rules for enrollment and when your coverage will start. Understanding when you can sign up for Medicare Advantage is an important part of completing your Medicare coverage.
Initial Enrollment Period
This enrollment period happens when you first sign up for Original Medicare. During your Initial Enrollment Period (IEP), you can join a MA plan:
3 months before your 65th birthday
The month of your 65th birthday
3 months after your 65th birthday
Coverage for the MA plan of your choice will start no sooner than the 1st day of your birthday month if you enroll during one of the 3 months prior to your birthday month. If you enroll the month of your birthday, coverage will start the 1st of the following month.
If your birthday falls on the 1st of any month, your coverage will begin on the 1st of the month prior to your birthday if you sign up for MA coverage during the 3 months prior.
Special Enrollment Period
Special Enrollment Periods (SEPs) can allow you to enroll or make changes to your Medicare Advantage and Prescription Drug plan choices when certain events happen in your life. Below are some examples of SEPs. The rules about when and what type of changes you can make are different for each SEP. Visit with your Agent or review the SEP options to see if you qualify to enroll or make changes.
You've moved and your current plan isn't available in your new area.
You have just moved into, out of or currently living in a long-term care hospital or skilled nursing facility.
You have just been released from incarceration.
You've moved back to the U.S. after living in another country.
You are no longer eligible for Medicaid.
You are eligible for both Medicare and Medicaid.  
You are enrolled in a State Pharmaceutical Assistance Program (SPAP)
You've lost eligibility for a State Pharmaceutical Assistance Program (SPAP)
You qualify for Extra Help paying for Medicare prescription drug coverage. 
You are leaving employer or union coverage (COBRA included)
Your current Medicare plan terminates or ends its contract with Medicare. 
There are other Special Enrollment Periods that you may qualify for to make changes to your policy. Visit with your local Medicare Agent, or go to Medicare.gov to see if your circumstances will qualify for a SEP.
Assistance for low-income Beneficiaries
If you have a low income and limited resources, your state may pay for your Medicare costs, including premiums, deductibles, and coinsurance.
---
Medicare planning is one of the most important choices you will make. Visit with a local and trusted expert.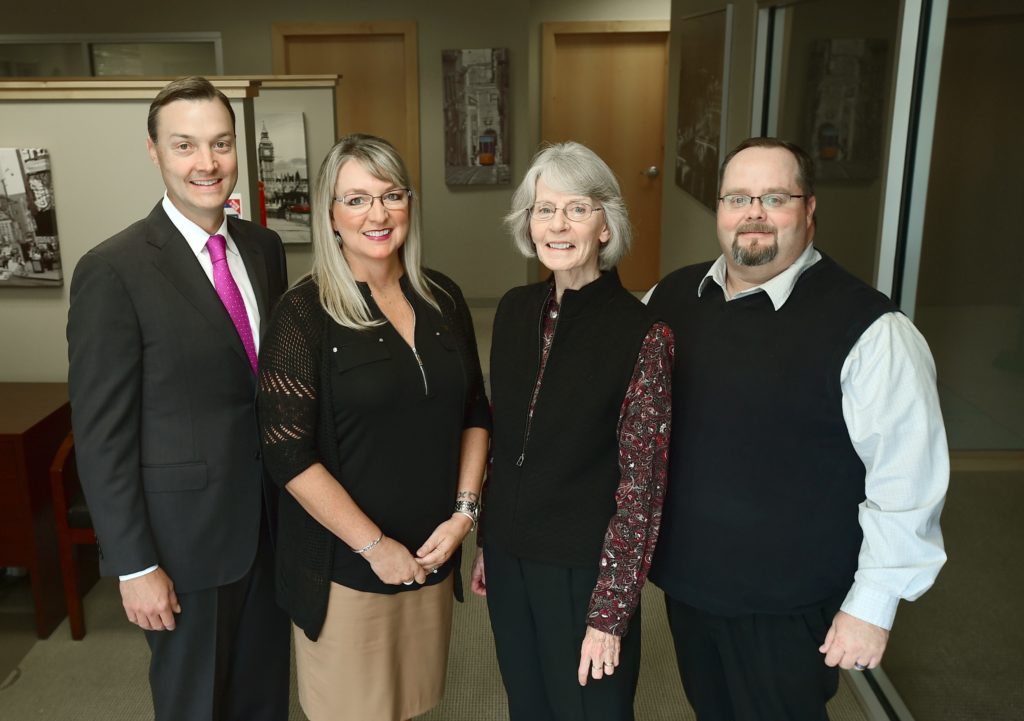 We know Medicare in Montana
Our approach is individualized and focuses on what fits your situation.
If you are nearing age 65 or have questions in regards to Original Medicare, we can help.
Contact a member of the Roger L. Daniel Insurance Medicare Team.