How to get $148.50 per month back on your Social Security.
"Call now to see if you qualify!"
You've seen this advertised on the television, in the mail or on social media. You don't need to call or give out your personal information to an unknown company just to find out.
MEDICARE SAVINGS PROGRAMS
If you need help paying your Medicare premiums, you'll want to explore your Medicare Savings Program options. Qualifying for one of these programs can help. Here's the link: https://www.medicare.gov/your-medicare-costs/get-help-paying-costs/medicare-savings-programs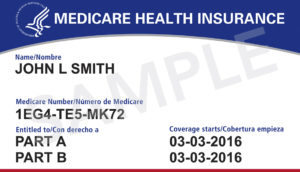 There are 4 kinds of Medicare Savings Programs. They all have different qualification levels. If you qualify, you will get $148.50 back on your Social Security Benefit.
QMB (Qualified Medicare Beneficiary Program) You must apply for this program. If you are eligible, the program helps pay for your Medicare Part A and Part B premiums. Providers who accept Medicare can't bill you for their services. This would include any deductibles, copayments or coinsurance. When you go to the pharmacy, you can only be charged up to $4.00 in 2021 for drugs covered by your Medicare Part D plan.
SLMB (Specified Low-income Medicare Beneficiary Program) If you are eligible after you apply, the program can help pay your Part B premium. You must have limited income and resources. You also must have Medicare Part A. The SLMB program is run by your state.
QI (Qualified Individual Program) QI is also a state run program. It helps pay for your Medicare Part B premium. You must have Part A along with limited income and resources to qualify. You can't get these benefits if you qualify for Medicaid. You'll have to apply for these benefits every year. Applications for QI are granted on a first-come, first-service basis. Priority is given to people who have had QI benefits the year before.
QDWI (Qualified Disabled and Working Individuals Program) QDWI helps pay the Medicare Part A premium. You may qualify if you are disabled and working under the age of 65. Because you returned to work, you've lost your Social Security disability benefits and premium-free Part A. You also can not be getting medical assistance from your state and you meet the income and resource limits required.
After you have explored your options, you will want to contact your State Medicaid office to see if you qualify. You can locate your state's Medicaid information here: https://www.medicare.gov/talk-to-someone
If you qualify for QMB, SLMB or the QI program, you also qualify to get "Extra Help" benefits. These benefits help pay for Medicare Prescription Drug coverage.
Please fill out an application if you think you qualify for a Medicare Savings Program. Even if your income and resources are above the limits set by the Centers for Medicare and Medicaid Services (CMS) every year. Making the decision to call your State Medicaid program to see if you qualify could result in getting $148.50 back on your Social Security benefit every month.
Don't let the commercials and ads you receive confuse you. Explore your Medicare options with a local independent and licensed agent. You will have a local resource at your fingertips willing and able to help with your Medicare needs.
Contact a Medicare Team Member